In the Division of Female Pelvic Medicine and Reconstructive Surgery, we focus on disorders impacting the pelvic floor, including pelvic organ prolapse and urinary and fecal incontinence.
24%
of U.S. women are affected with one or more pelvic floor disorders according to the National Institute of Health
We work as a multidisciplinary team with providers across other specialties including colorectal surgery, gastroenterology, urology and pelvic physical therapy to provide comprehensive care to women with the following complex disorders:
Incontinence
Emptying disorders
Fistulas
Overactive bladder
Pelvic organ prolapse
Urinary tract infection
Issues with a vaginal or pelvic mesh
As this subspecialty continues to evolve, we are proud to offer treatment and training in the latest advancements in female pelvic medicine. Groundbreaking treatment methods include the following:
Pelvic floor physical therapy
Medication for urinary urgency, frequency and incontinence
Specialized devices and treatments such as vaginal pessaries, collagen injections and nerve and Botox therapy
Vaginal reconstructive, laparoscopic and robotic surgeries and other outpatient procedures
Education
Department of Obstetrics and Gynecology residents have a longitudinal experience in urogynecology beginning as second years. Residents participate in our outpatient clinics and in the OR during their gynecology and clinic rotations during PGY-2, PGY-3 and PGY-4, with a focus on urogynecology at the Hunter Holmes McGuire VA Medical Center during PGY-3.
Graduating residents are trained to perform the breadth of pelvic floor reconstructive surgeries and master vaginal hysterectomies through their training with our division.
Learn more about the OB/GYN residency program
Research
Recent Publications
Cullingsworth ZE, Klausner AP, Li R, Nagel AS, Carroll AW, Roseman JT, Speich JE. Comparative-fill urodynamics in individuals with and without detrusor overactivity supports a conceptual model for dynamic elasticity regulation. Neurourol Urodyn 2020 [Epub ahead of print].
Glass Clark S, Shannon M, Gill E, Clark M, Lamb E, Carroll A. Complications after retroperitonealization of mesh at time of sacrocolpopexy; A retrospective cohort study. Female Pelvic Med Reconstr Surg 2020;26(2):116-119.
Siff, L, Hill, A, Walters, S, Walters G, Walters M, The effect of commonly performed exercises on the area of the levator hiatus and the length and strength of the pelvic floor muscles in postpartum women. Female Pelvic Med ReconstrSurg, Female Pelvic Med Reconstr Surg, 2020 Jan/Feb;26(1):56-60 PMID 29727372
Clark S, Huang, Q, Sima, A, Siff L Effect of surgery for stress incontinence on female sexual function: A secondary analysis. Obstet Gynecol. 2020 Feb;135(2):352-360.
Lauren N. Siff, MD, Matthew D. Barber, MD, MHS, Halina M. Zyczynski, MD, Charles R. Rardin, MD,Sharon Jakus-Waldman, MD, David D. Rahn, MD, Ariana L. Smith, MD, Donna Mazloomdoost, MD, Amaanti Sridhar, MS, and Marie G. Gantz, PhD, for the NICHD Pelvic Floor Disorders Network* Immediate Postoperative Pelvic Organ Prolapse Quantification Measures and 2-Year Risk of Prolapse Recurrence. Obstet Gynecol 2020 Sept 10 [Epub ahead of print.]
Glass Clark S, Nagle AS, Bernardo R, Vinod N, Carucci L, Carroll A, Speich J, Klausner AP. Use of ultrasound urodynamics to identify differences in bladder shape between individuals with and without overactive bladder. Female Pelvic Med Reconstr Surg 2018 Sep 25. DOI: 10.1097/SPV.0000000000000638. [Epub ahead of print].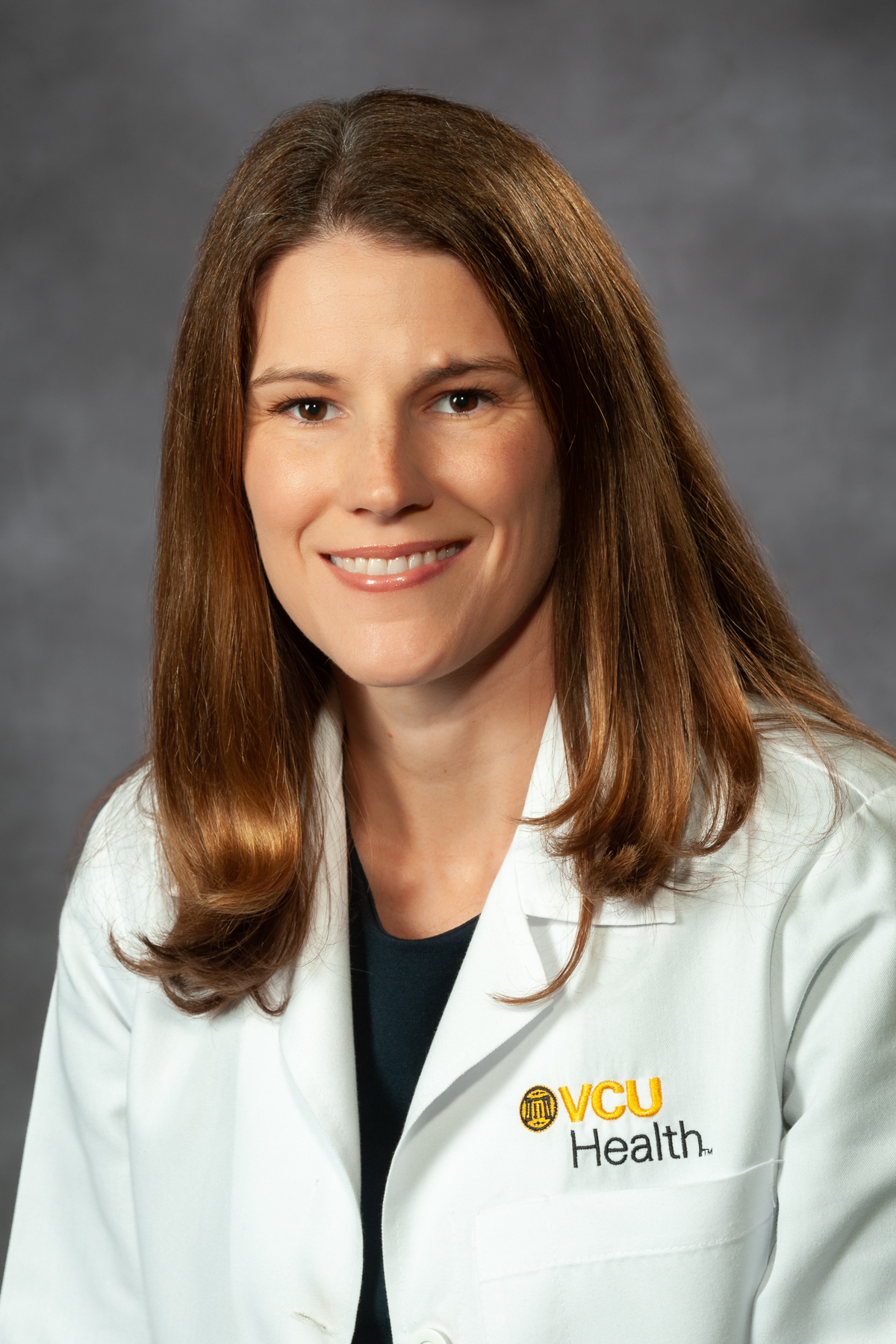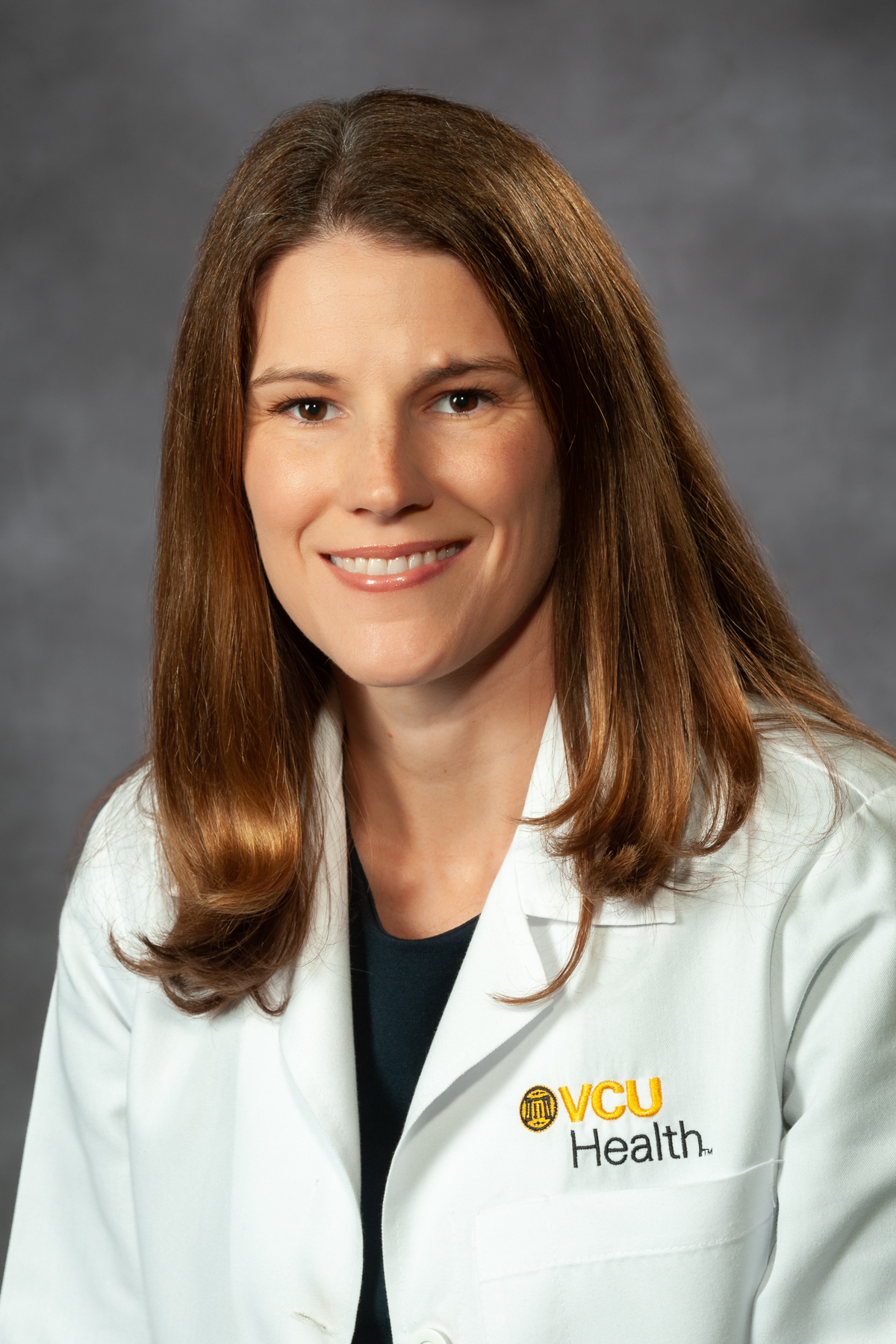 Ashley Carroll, M.D.
Department of OB/GYN
Associate Professor
Div Head, Female Pelvic Medicine and Reconstructive Surgery
Email: ashley.carroll@vcuhealth.org