An Interdisciplinary Approach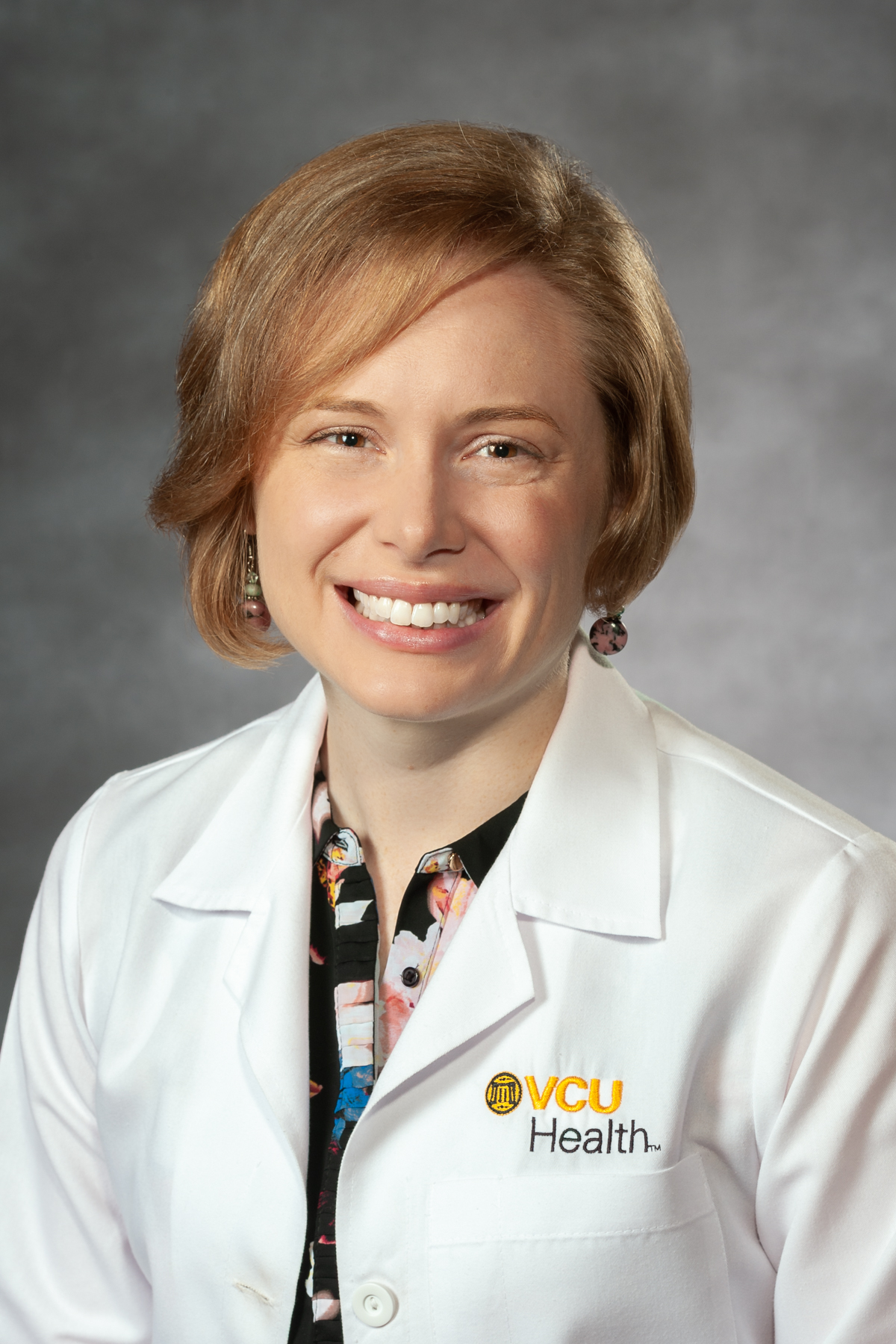 Caitlin E. Martin, M.D., M.P.H., Director of OB/GYN Addiction Services in the Department of Obstetrics and Gynecology, is leading research and education efforts as a physician-scientist to improve gender-informed treatment approaches for people with SUD. In doing so, her work spans across translational science, provider education, clinical care and research. For example, she is investigating how an individual's sex and gender modifies treatment assessment tools and responses to different treatment regimens for opioid use disorder (OUD).
The Women & Addictions team is developing and evaluating modalities to improve the quality of integrated substance use disorder treatment with reproductive and sexual health (RSH) care. They also are studying how to effectively equip providers across specialties to understand addiction as a chronic disease and to provide compassionate, evidence-based, person-centered, trauma and gender-informed care for this patient population.
Read about the MOTIVATE Clinic, led by Dr. Martin and her team
Dr. Martin is the lead investigator for the IVY (In Recovery) Lab, whose long-term goal is to improve the evidence base for gender-informed care and treatment for people with SUD across their lifespan. The overall aim of the IVY Lab's research is to elucidate how biological factors, such as pregnancy and the postpartum state, and psychosocial contexts play together with sex and gender in the achievement of recovery among people with opioid and other SUDs.
The lab has three key research areas:
The intersection of addiction and reproductive and sexual health across the lifespan
Sex and gender differences in biological and psychosocial factors impacting substance use disorder treatment and recovery
Recovery of women with opioid and other substance use disorders, including during pregnancy and through the postpartum period
The IVY Lab is always open to working with undergraduate, medical and graduate students interested in addiction recovery research. For more information about joining the IVY Lab, please contact:
Bhushan Thakkar
IVY Lab Research Coordinator
IVY@vcuhealth.org
Medical students and OB/GYN residents are well suited to identify and care for women who use substances, but they lack the exposure and knowledge needed to provide holistic training in substance use disorder prevention, assessment, treatment and recovery. To meet this growing need, novel curricula were developed that are tailored for OBGYN residents and medical students on OBGYN clerkships focused on gender-informed care of people with opioid and substance use disorders. The acceptability, feasibility and effectiveness of these curricula are currently being studied.
OB/GYN resident involved: Lauren Cox, M.D.
Substance use has been linked with unmet reproductive and sexual health (RSH) needs. Barriers to receipt of RSH services for people in SUD treatment exist at individual, provider and system levels leading to unmet RSH needs such as low contraceptive use and sexually transmitted infections.
A recent study found that 81% of opioid treatment centers felt they lacked the facilities to provide RSH services. The objectives of our study are to compare by sex unmet RSH needs between people in outpatient SUD treatment and those receiving care for other chronic medical conditions as well as barriers to utilization of RSH services between these two groups. This data is intended to inform person-centered integration approaches that bring together clinical services for SUD treatment with RSH.
The postpartum period is a vulnerable state for women with OUD, placing them at high risk for substance use and related harms, including overdose. Treatment with medications for opioid use disorders (MOUD), such as buprenorphine, is an evidence-based approach to reduce overdose risk and improve long term health outcomes. However, OUD treatment continuation rates after delivery are poor, and factors that promote or challenge MOUD continuation and recovery outcomes through one year postpartum are not well understood. This study prospectively examines individual level multidimensional factors that promote or challenge OUD treatment outcomes and recovery among women receiving buprenorphine through 1 year postpartum.
OB/GYN residents involved: Lauren Cox, M.D., Caitlin Durr, M.D.
Principal Investigator: Caitlin Martin, M.D.
Funding Agency: Jeanann Dunlap Foundation
Study Details: This grant supports building infrastructure for clinical research within the integrated perinatal care and addiction clinic, OB MOTIVATE, at VCU with planned qualitative and quantitative research studies to investigate addiction treatment outcomes and their promoting, challenging factors within the OB MOTIVATE system.
Principal Investigator: Caitlin Martin, M.D.
Funding Agency: VCU School of Medicine, Value and Efficiency Teaching and Research (VETAR)
Study Details: This prospective cohort study will investigate how buprenorphine dosing intersects with pain, impulsivity and other biopsychosocial factors to support or hinder recovery of postpartum women with OUD.
Principal Investigator: Caitlin Martin, M.D.
Funding Agency: VCU School of Medicine
Study Details: This mixed methods study will evaluate the effectiveness of a novel curriculum for OBGYN residents embedded within a clinical rotation to improve clinical skills related to caring for women with substance use disorders.
Recent Publications
Martin, C.E., Shadowen, C., Thakkar, B. et al. Buprenorphine Dosing for the Treatment of Opioid Use Disorder Through Pregnancy and Postpartum. Curr Treat Options Psych (2020).
Martin CE, Scialli A, Terplan M. Unmet Substance Use Disorder Treatment Need Among Reproductive Age Women. Drug Alcohol Depend. 2020 Jan 1;206: 107679.
Olsen N, Eagan A, Romutis K, Terplan M, Martin CE. Evaluation of a New Departmental Policy to Decrease Routine Opioid Prescribing After Vaginal Delivery. In Press with American Journal of Obstetrics and Gynecology MFM.
Keiser V, Parlier-Ahmad A, Beck L, Martin CE. Menstrual poverty among women in substance use disorder treatment. In Press with Obstetrics and Gynecology.
Dr. Martin's complete list of published work is available here.
Education
Dr. Martin's team provides education to colleagues and trainees across medical and social specialties involved in the care of people with SUD focused on the following:
Addiction within the chronic disease model
How to eradicate stigma and discrimination of people with addiction
The provision of compassionate, person-centered, recovery-oriented, gender and trauma-informed care to people with SUD.
Dr. Martin has created and begun testing the feasibility of novel curricula for first-year OB/GYN residents and third-year medical students aimed to improve clinical skills related to caring for women with SUD. As one of the core teaching faculty for the VCU Addiction Medicine Fellowship, she focuses on fellow education in perinatal addiction. Lastly, the team provides education year-round to colleagues within both VCU and VCUHS as well as local, regional and state venues on gender-informed approaches to clinical care of people with SUD.
Learn more about the department's residency
Principal Investigator
Caitlin E. Martin, M.D., M.P.H., FACOG
caitlin.martin@vcuhealth.org
Research Assistants
Anna Beth Parlier-Ahmad
Madison Maxwell
Bhushan Thakkar
Sumaya Smarony
Medical Students
Laura Ellis
Kara Hostetter
Vashali Jain
Maya Johnson
Liz Kazarian
Emily Lee
Maia Mandel
Andrea Nguyen
Maja Radic
Geetika Reichman
Caroline Shadowen
Sudeepti Trivedi